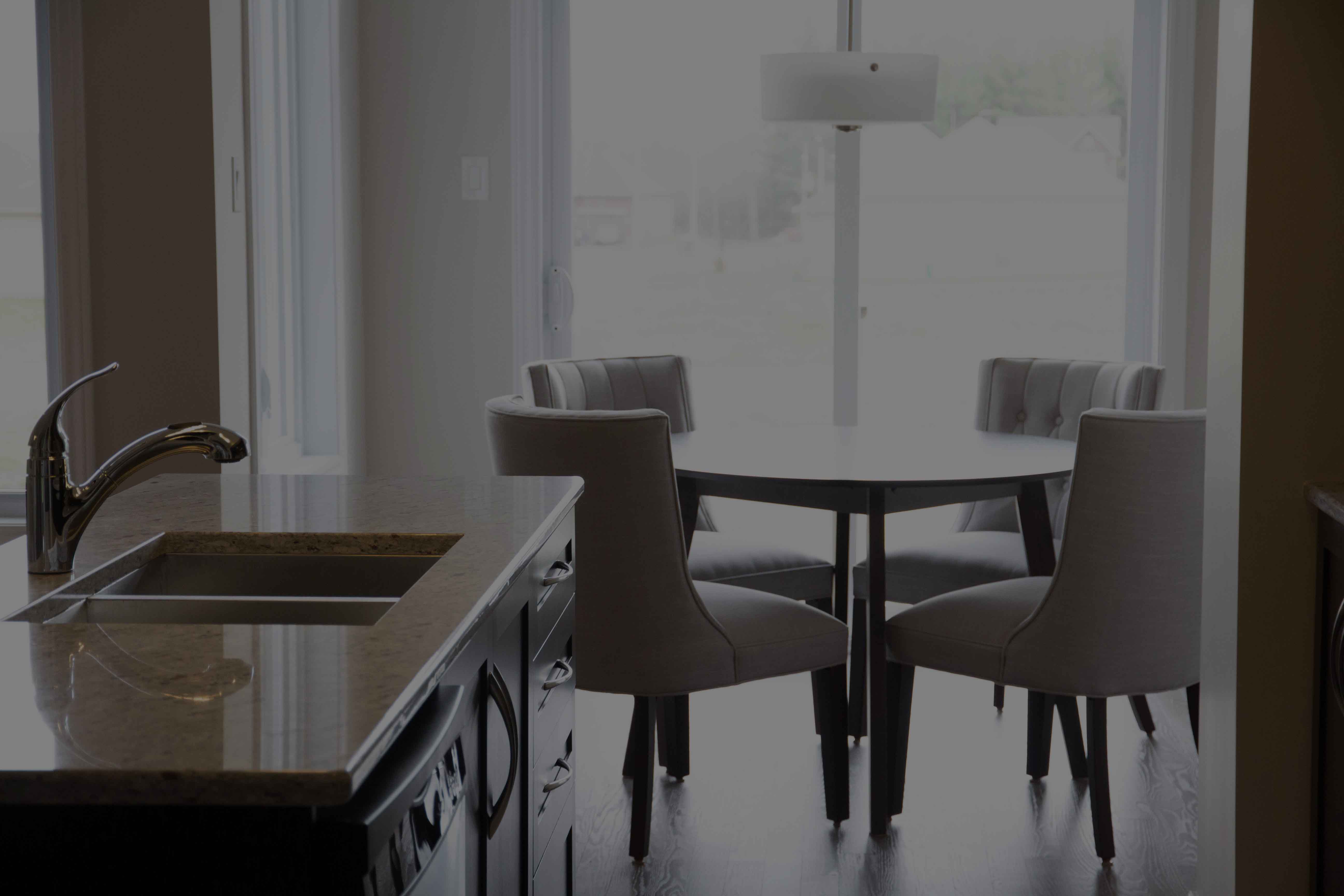 How to Reach Us
Sale Representative

Claude Tessier
Hours of Operation
* September 4th (Labour Day)

12:00 – 17:00
---
How to Reach Us
Sale Representative

Claude Tessier
After-Sale Service Requests
---
Lemay Homes has forged a solid reputation for its excellence in construction. Thus the family enterprise also seeks to obtain total client satisfaction through its service as well. To do so, Lemay Homes' commitment is to:

- Answer service requests promptly
- Keep clients abreast of the different steps taken or needed to be taken in order to complete the repair following a service request
- Be attentive to clients comments and suggestions, and adapt its service objectives accordingly
- Offer meticulous service representatives that achieve superior craftsmanship and manage interventions in a way to disrupt the least the homebuyer
- Thrive to efficiently manage service visits when specialized workmanship, third-parties or sub-trades are needed to complete a repair
For any other after-sale service request, please forward your detailed list of repairs by using one of the following means:
Emergency Service Requests
What constitutes an emergency situation (as per Tarion's HIP-Homeowners Information Package):
A warrantable deficiency within the control of your builder that, if not attended to immediately, would likely result in imminent and substantial damage to your home and/or substantial risk to the health and safety of its occupants. E.g.:
– Total loss of heat between September 15 and May 15
– Gas leak
**
– Total loss of electricity
**
– Total loss of water supply
**
– Total sewage stoppage
**
– Plumbing leakage that requires complete water shut-off
– Major collapse of any part of the home's exterior or interior structure
– Major water penetration on the interior walls or ceiling
– A large pool of standing water inside the home
– Any situation that in Tarion's opinion makes the home uninhabitable for health or safety reasons.
**Emergency due to the failure of a municipality or utility are not covered under warranty.
Third party company:
The above information mainly applies for new homes currently falling within the limits of the new home warranty. Homeowners are reminded not to contact third party service companies, when Lemay Homes is reachable, for items still covered under the warranty as Lemay Homes cannot be held responsible for these charges. If Lemay Homes is not reachable and the other steps have not yielded the help needed, just a reminder that, as per the HIP, only the cause of the urgent problem may be repaired by a third party service company of your choice. You must advise Lemay Homes Head Office and/or Sales Office at the very next opened business day to report the damage.

However, after the new home warranty period is over, the owner may certainly contact the sub-trade or contractor of his/her choice as the charges are then the owner's responsibility
In the event URGENT SERVICE is needed:
In the event of a failure to communicate with Lemay Homes directly, please call the appropriate sub-trade number listed below: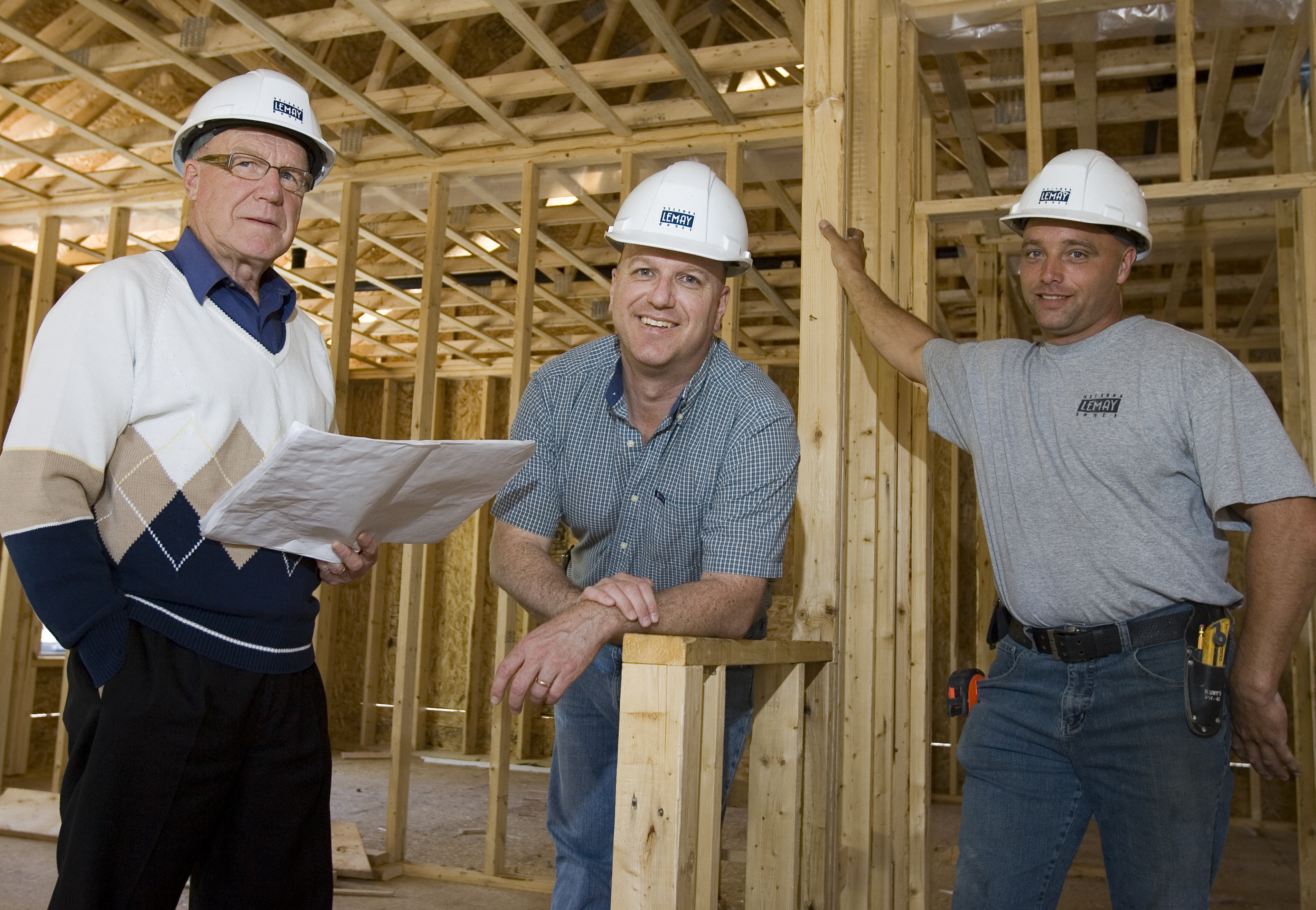 Cherchez-vous un poste en comptabilité? Désirez-vous faire partie d'une équipe administrative à titre de comptable avec une compagnie d'Ottawa en construction de maisons neuves à l'œuvre depuis 1958?
Principales responsabilités
Gérer toutes les activités du service de comptabilité et autres tâches cléricales
Implanter des procédures au niveau de la comptabilité
Planifier, coordonner et préparer les budgets d'exploitation annuels
Entrer les données et effectuer la gestion et paiement des factures des payables hebdomadaire et mensuels
Entrer les données et effectuer la gestion des factures des recevables
Effectuer et produire les remises gouvernementales, taxes de vente, WSIB et autres
Responsable du service de paie
Préparer et entrer les dépôts dans le système comptable et à la banque
Préparer les conciliations bancaires
Préparer et analyser les états financiers mensuels internes des sociétés
Préparer tous les dossiers nécessaires pour le comptable externe en fin d'exercice financier
Participer à la gérance du système CRM
Gérer et maintenir le système de santé et sécurité au travail auprès des employées et des sous-traitants
Supporter les autres employés dans leurs tâches administratives et aider/ prendre/acheminer et gérer les appels entrants aux besoins
Exigences et qualifications demandées
Titre comptable CPA, serait un atout
BAC en comptabilité jumelé à plus de 4 ans d'expérience pertinente ou DEC/certificat en comptabilité/administration jumelé à plus de 7 ans d'expérience pertinente, essentielle
Bilinguisme (français et anglais) à l'oral comme à l'écrit, essentielle
Connaissance du système de comptabilité SAGE ACCPAC ERP300, un atout
Connaissance du système SAGE CRM, un atout
Bonne connaissance de la suite Microsoft Office (Word, Excel, Outlook, Office 365), un atout
Expérience au sein d'une entreprise de construction, un atout
Avoir un excellent sens de l'organisation, souci du détail, minutie, bon jugement et bonne gestion des priorités
Discrétion et honnêteté
Avoir un bon esprit d'équipe
Être proactif et débrouillard
Autonomie et sens poussé de l'analyse
Capacité de travailler sous pression
Être polyvalent, multitâches et en mesure de vous adapter dans un environnement en constant changement.
Doit posséder son propre véhicule pour pouvoir s'occuper de minimes déplacements tels que pour faire transactions bancaires, chercher chèques/documents chez l'avocat, déposer la poste et/ou faire quelques achats (occasionnels).
Privilèges de l'emploi
Rémunération concurrentielle
Avantages sociaux complets
Lieu de travail
Ottawa – secteur Gloucester Nord
Vous êtes la personne idéale pour remplir ces fonctions? Vous désirez relever des défis stimulants? Alors, faites parvenir votre curriculum vitae par courriel à Lemay Homes – Maisons Lemay dès maintenant à l'adresse suivante:
emploi-job_lemayhomes@outlook.com

Bien que nous apprécions l'intérêt que vous manifestez pour notre entreprise, seul(e)s les candidat(e)s retenu(e)s pour une entrevue seront contacté(e)s.
Address

8 – 5330 Canotek Road, Ottawa, ON, K1J 9C2

Hours of Operation

Monday to Friday, 8:00AM – 4:30PM
Address

8 – 5330 Canotek Road, Ottawa, ON, K1J 9C2

Hours of Operation

Monday to Friday, 8:00AM – 4:30PM